Video Conference Systems
Save time & money + communicate better. Why waste time at the airport, on a flight, in a hotel room, and going to meetings off site? Video conference solutions deliver face to face experiences with participants from all over the globe, interacting and easily sharing content in a setting that feels like everyone is in the same room. It is easy to justify a move to video conferencing with T&E expense reductions, but the real value is the time saved that can be devoted to productive endeavors multiplied by all team members.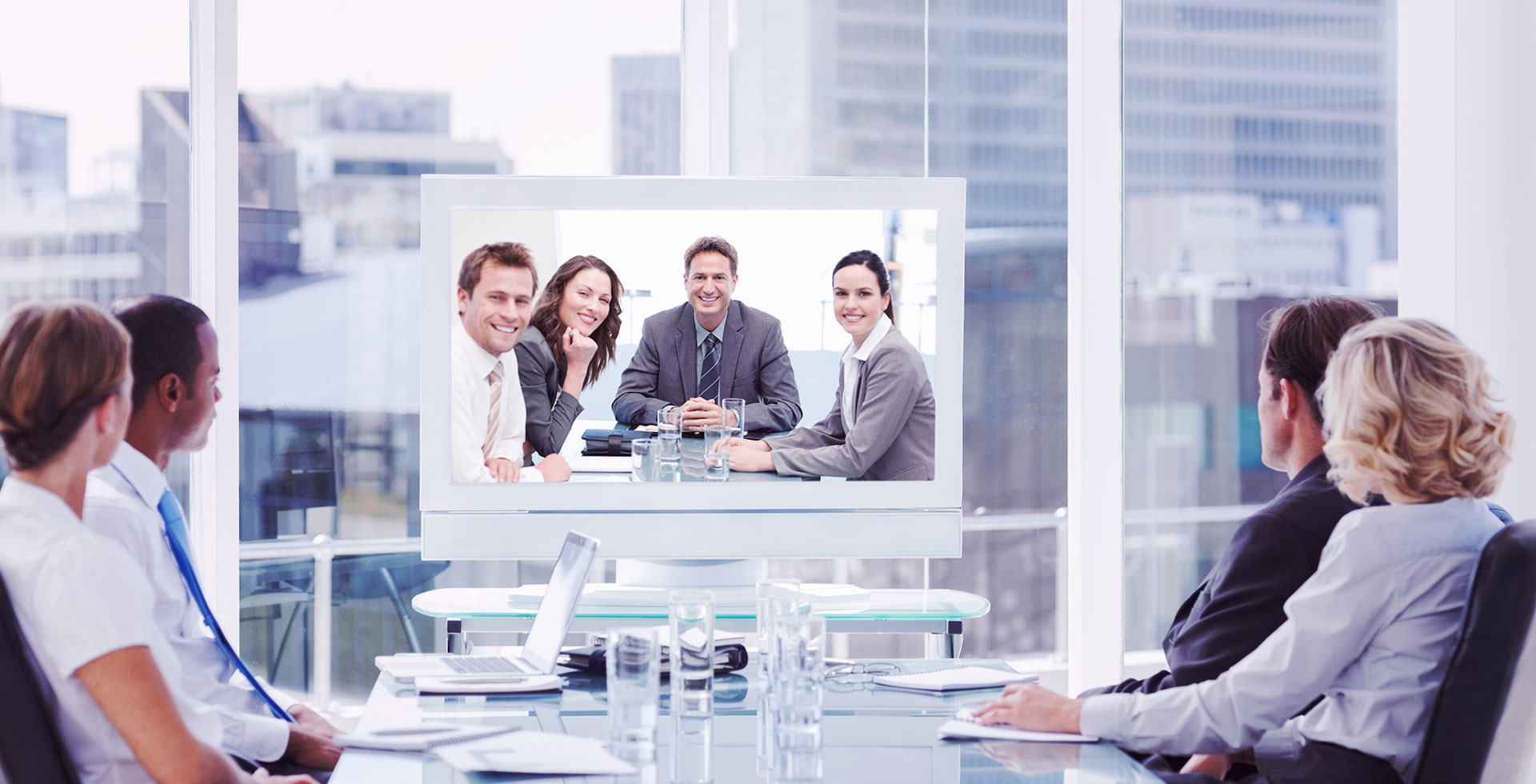 Video conference systems are flexible and meet needs in large auditoriums, spacious conference rooms, small huddle conference rooms, easy to move mobile units, and individual user's offices.
We use and test a wide variety of video communication solutions, so we experience and understand the differences in the marketplace. True HD image and sound systems deliver the best quality, but there are many variations and choices available depending on customer current best practices and existing office communication platforms.
Video conference solutions meld seamlessly into business data platforms like:
Lifesize
Cloud Communication providers (Mitel, RingCentral, Vonage & Nextiva)
MS Teams
Zoom
WebEx
Skype
GoToMeeting