Network Cabling
The backbone of any successful business is reliable data transmissions. We design and deliver wired and wireless networking solutions to fit your requirements today and provide a foundation for future growth.
Whether you're expanding, moving, or undertaking new construction, Telnet Group can install low voltage Structured cabling for any project, large or small.
Call today for a site survey and estimate on your project:
Voice and Data
Video conferencing
IP Security and Video
Audio
Paging
WiFi networks
Fiber Optics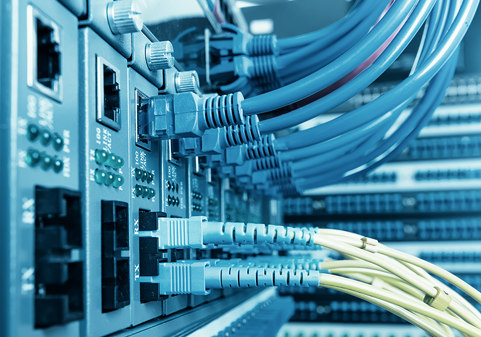 TelNet Group is an installer of high performance structured cabling systems for voice, data and video applications. TelNet Group offers a comprehensive line of jacks, faceplates, panels, jumpers, raceways, power poles, cable management systems and fiber optic interconnect solutions including rack and wall mounted patch panels, enclosures, multimedia outlets, connectors, adapters and patch cords.
TelNet Group provides engineering, design, installation, certification and expertise, which are essential to the success of each and every systems designed. Our personnel work together with each client to design and implement a structured wire system that will reliably meet the current and future needs of the organization.